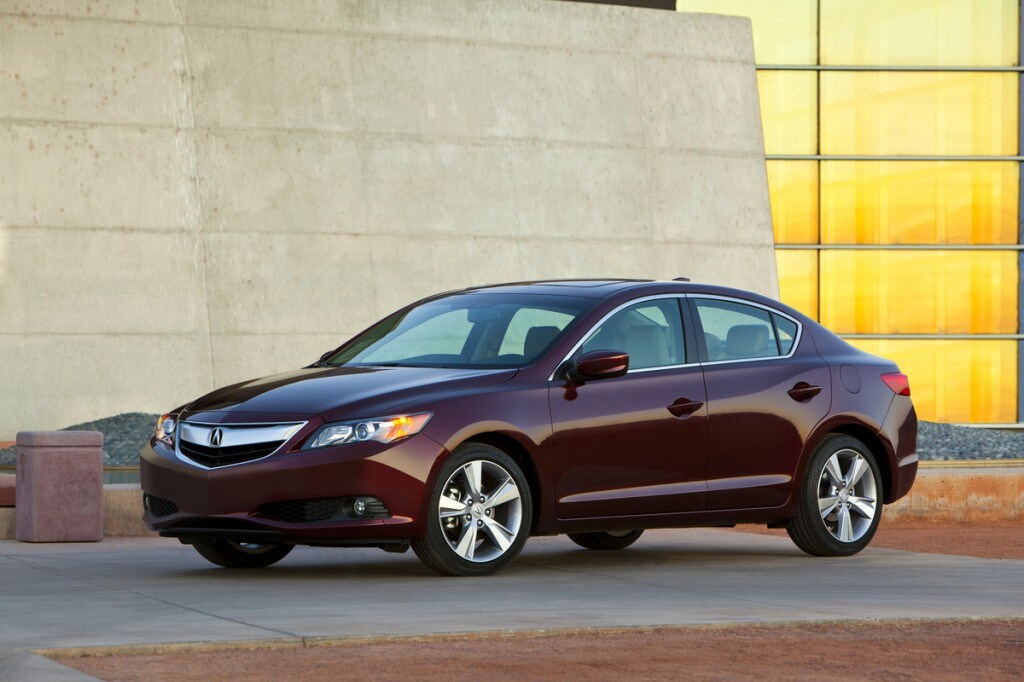 2014 Acura ILX. Image courtesy of Motorauthority.com
The Acura ILX has consistently been a top choice for compact sedan buyers, with the right economy for a commuter car and the right level of luxury for longer trips and young families. The 2014 version of this popular luxury sedan comes with even more standard features that enhance the ride, increase passenger comfort, and make every trip even safer than before. Those commuters and younger buyers considering the 2014 ILX as their next car of choice can benefit from this commitment to practical luxury and enduring, refined design that has long been a hallmark of the Acura experience.
Curb Appeal and Interior Styling Remain Largely the Same
The 2014 ILX wasn't redesigned or significantly overhauled, with Acura having completed a complete change of the sedan just a few years ago. Instead, the company opted to build on its earlier successes with the ILX compact sedan, slightly refining its interior materials and designs, and giving the car a slightly updated and more polished front end. The result is a car that draws significant attention on the curb. The sedan's smooth lines and strong curves give it just the right amount of sport appeal, while its upscale front end and rear designs make it, decidedly, a luxury option. The combination of sport and luxury is powerful for young buyers, commuters, and young families.
Inside the cabin, those considering this model will find well-appointed leather seating, a smartly designed center console, and plenty of legroom for both front and rear passengers. The car's interior experience is punctuated by its infotainment screen in the center console, while comfort is enhanced with sound deadening materials located just beneath the premium, soft touch materials of the dashboard and doors. Subtle window tinting keeps out the morning and midday glare, while soft lighting gives the interior a slick appearance at night.
Trim Levels and Luxury Amenities: A Primer on the ILX Options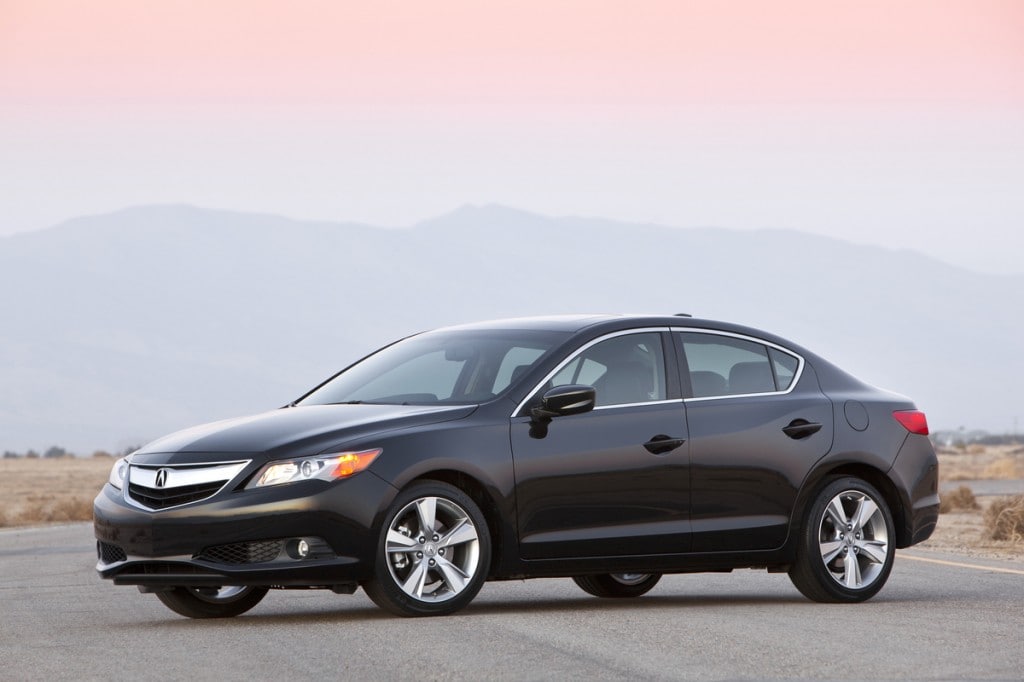 2014 ILX Premium. Image courtesy of Thecarconnection.com
Acura's 2014 ILX comes in four trim levels, starting with the base 2.0. From there, trims are largely determined by packages. Upgrades include the 2.0 Premium, the 2.0 with Technology upgrades, and the 2.4 Premium. The base model is sufficiently feature packed even on its own, however. The sedan at this level features Bluetooth integration for music, phone calls, and text messages, as well as USB and iPod integration, seven speaker audio, Sirius XM radio integration, and a built-in Pandora app that interfaces with today's smartphones. The car also comes with dual zone climate control features, full leather upholstery, keyless entry and ignition, heated and power seats, a sunroof, power accessories, and a tilt-and-telescoping steering wheel. The 2.4 model comes with all of these features as well.
Upgrading to the ILX Premium trim adds a few more must have features to the mix for today's buyers, including a backup camera, auto dimming rearview mirror, fog lights, and upgraded headlights that incorporate xenon technology. The Premium trim is available for 2.0 and 2.4 engines. A technology package, for only the 2.0 sedan, adds a 10 speaker sound system, a larger infotainment screen, GPS navigation, and voice control.
Two Engines and Plenty of Power for Luxury Sedan Buyers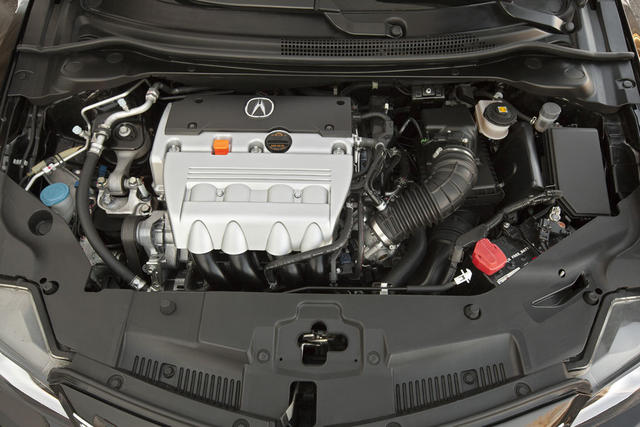 The ILX 2.4 Engine. Image courtesy of Acura.com
The Acura ILX might be classified as a compact sedan, but the car certainly doesn't perform like one. Currently, Acura offers a choice between 2.0 liter and 2.4 liter engines, from which the car's trim levels derive their names. The 2.0 liter engine, found on the Acura ILX 2.0, 2.0 Premium, and 2.0 Technology, produces 140 pound feet of torque and up to 150 horsepower, with a combined 28 MPG fuel economy rating. The upgraded 2.4 liter engine produces 170 pound feet of torque and as much as 201 horsepower in routine driving. The larger engine enjoys 25 mpg fuel economy.
Both engines are enjoyable to drive and, when combined with the car's suspension and unique design, allow for easy handling even during challenging stretches of roadway. The car expertly handles sharp corners and tough curves, even on highways. All the while, these two powerful engines are as silent as a whisper. That's due in large part to the sedan's sound deadening materials and a smart interior design.
A Safe Choice for Commuters, Young Buyers, and Families
Again, the Acura ILX is designed to defy expectations that are commonly associated with compact sedans. One of those expectations is that such small cars come with an inherent compromise in terms of safety. That's not true for the ILX. The car features all of the most standard safety features most buyers would expect, as well as some additional improvements that will keep drivers extra safe. Standard safety features include stability and traction control, as well as front seat, side curtain, and front seat side airbags. The sedan also comes with active front head restraints for prevention of whiplash and related injuries. The addition of a backup camera even makes parking safer than it used to be.
A Great Choice for Compact Sedan Buyers
The Acura ILX is small enough to enjoy great efficiency on a daily commute, but large and safe enough to be the car of choice for young buyers or those with a small family. Thanks to a luxurious interior, a sporty exterior design, and trim levels that build on a robust list of standard features, the ILX should be considered a top luxury option for today's compact sedan shoppers.