When you think of celebrities and cars, the first thing that typically comes to mind is an endless list of luxury cars. While this may be the case for the vast majority of today's celebs, there are many who choose to drive less expensive vehicles that offer super performance coupled with exceptional fuel economy. A relatively large percentage of today's biggest names can be seen driving around their hometowns in an Acura.
1. Ludacris
One of the hottest rap music stars in the world can still be found driving his 1993 Acura Legend. In fact he loves his Acura so much that it can be seen sitting next to his private jet in the cover photo for his Ludaversal Album. Talk show hosts including Conan O'Brien and Ellen DeGeneres have discussed Luda's beloved Acura with him on their respective shows. The car was recently damaged in an accident and Acura has offered to repair it, learn more about it in this video!
2. Mark Zuckerberg
Mark Zuckerberg was not always a billionaire and despite being listed as one of the richest men on the planet, he chooses to drive an Acura TSX instead of an over the top luxury car that would draw attention to him no matter where he went.
---
3. Elsa Pataky
This star of the Fast and Furious movie series surely has earned the right to drive any car her heart desires. However, on any given day you are likely to find her driving around town in a 4-wheel drive 2014 Acura MDX.
---
4. Chris Hemsworth
Not to be outdone by his wife Elsa Pataky, "Thor" can also be seen driving around in a matching Acura MDX. In fact he was seen driving several different Acura models during the filming of the movie including an MDX, a ZDX, and a TL.
---
5. Suze Orman
For many years Suze Orman advised her viewers to avoid the "trap" of buying a new car. However, in 2012 Suze could be seen driving a brand spanking new Acura TL in commercials. Before long she could also be seen driving in her own brand new 2013 Acura TL. Suze states that if you are going to buy a new car, you should at least plan to invest in a car that is going to retain the highest possible resale value.
---
6. Tony Stark
Tony Stark a.k.a. Robert Downey Jr. may have one of the most incredible superhero suits in the world, but when it comes to cars his tastes are far more down to earth. In the 2012 blockbuster The Avengers movie he can be seen getting behind the wheel of a dark red Acura convertible, one of many Acura vehicles seen throughout the movie. This convertible was the concept car for the Acura NSX and replaced the R8 driven by Stark in the Iron Man movies.
---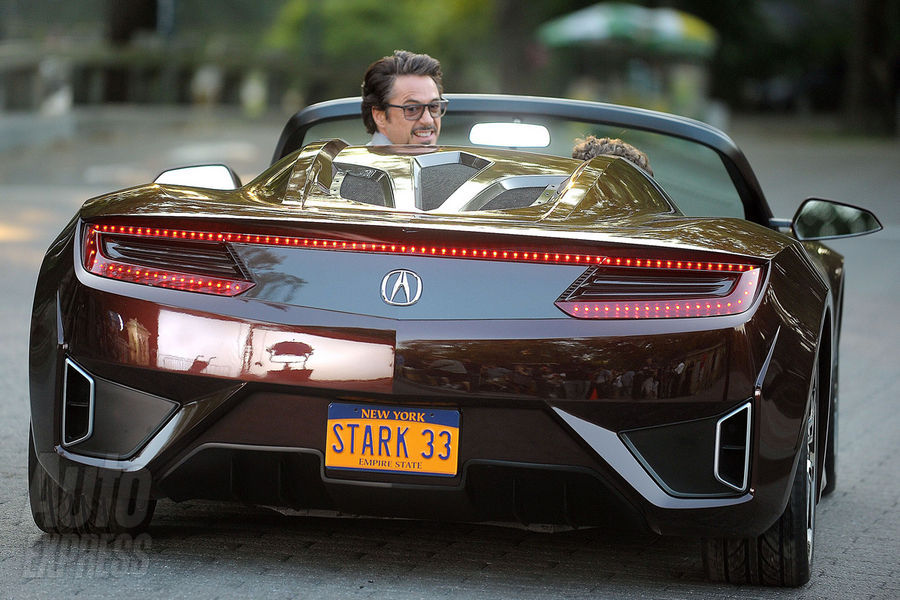 Image from www.autoexpress.co.uk
7. Ben Davern
While Ben may no longer drive his 2004 Acura RSX, he still looks back on it with fond memories. He bought the car after completing filming of his first movie 'The Pool Boys", it was the first car he had ever owned. In his own words," It was the first car I ever bought and I loved it. It was really a special car, but all good things must come to an end."
---
Proctor Acura
3523 W Tennessee St
Tallahassee, FL 32304