Most of us tend to think we know what it takes to keep our cars clean, that is at least until the moment we take it to one of those expensive professional car detailing shops. There is nothing like the way your vehicle looks when you spend upwards of $100 or more to have a skilled professional detailer go over your vehicle from bumper to bumper. However, you can save yourself a fortune and still have a car that looks this good if you follow these great professional car cleaning tips.

One thing to keep in mind is that the paints and upholstery materials used in today's vehicles is better than ever. They have been designed to last longer. Because of this many of the "old school" cleaning methods you may be used to using are no longer safe nor effective, others are just as viable today as they were years ago.
1. Try the Two Bucket Method
Most of us use a single bucket of soapy water, a sponge, and a hose when washing our cars. In reality after the first swipe of your sponge, all you are doing is spreading the dirt around. A much better method is to use the two bucket method. One bucket for soapy water and another one with fresh clean water in it. Every time you need to rinse the sponge, use the clean water bucket and wring the sponge out before putting it back in the soapy water.
---
2. Restore Your Paint Using a Clay Bar
Over time, the pollutants and contaminants in the air and rain can build up on surface of your vehicle's clear coat, and eventually soak through into the paint, ruining it. There are a number of clay products on the market specifically designed to safely remove these contaminants that you can use at home.
---
3. The Plastic Bag Test
So most of us have heard of the "white glove" test made popular in many military movies. While this might be a great way to check for dust on furniture, there is a much better way to check for dirt on your car. Put your hand inside a plastic bag and then gently rub it over the paint once you have finished washing the car. If there is any dirt left, you are sure to feel it through the plastic.
---
4. Cleaning Your Floor Mats the Right Way
Vacuuming your vehicle's floor mats only gets the job half done. Try using a rough bristled brush first to loosen the dirt before vacuuming the mats. This will let you get more of the dirt, you can also use a pair of latex gloves (they have a high static electricity charge) to attract pet hair for an even cleaner interior.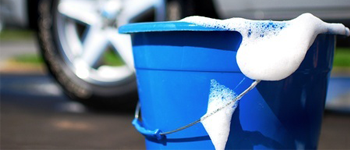 ---
5. Minimize Windshield Streaking
Take a few minutes to use an alcohol swab pad to clean your windshield wiper blades clean. This will help reduce streaking and help them to last significantly longer.
---
6. Seasonal Waxing
The old adage about beads of water on your paint's surface, meaning it does not need waxed no longer, applies. You will be doing your car a favor by sticking to a regular waxing schedule using a top quality wax. Most pros recommend waxing with each change in seasons to provide maximum protection.
---
7. Skip the Ammonia
Glass cleaners such as Windex contain high levels of ammonia and while these are ideal for use around the house, skip them on your car. The ammonia can damage window tint, vinyl interior materials, and the plastic lenses on your instrument panel. There are a number of window cleaning cloths such as those made by Armor All that do a great job without the ammonia.
---
8. Protect Your Trim
If your car has trim on the body, you can easily stain it when waxing or polishing your car. If you use a quality trim restorer or polish before you wax, it will protect the trim and reduce the risk of stains.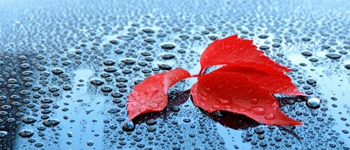 ---
9. Don't Touch That Headliner
Even the most seasoned professional detailer will avoid trying to clean a headliner unless he has no choice. Too much scrubbing can cause the glue holding the headliner in place to fail, leading to a costly repair.
---
10. Color Coded Microfiber
Top experts prefer microfiber cloths as they are far more efficient and color code them for very specific tasks to avoid cross-contamination. Wash them using a tiny bit of detergent and avoid using fabric softeners as they tend to coat the microfibers rendering them ineffective. Follow these simple professional cleaning tips and your car will look like you have spent a fortune making it shine.
---
Proctor Acura
3523 W Tennessee St
Tallahassee, FL 32304