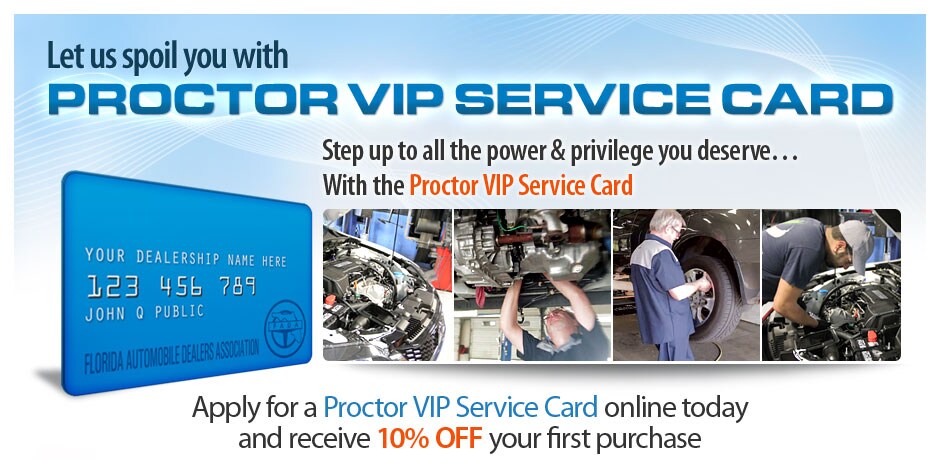 The FLORIDA Automobile dealers Association invites you to join a select group of elite owners - those who enjoy BIG SAVINGS on service for their vehicles.

With the Proctor VIP Service Card you move into a very select group, qualifying for exceptional savings on the maintenance and repairs you need.

Enjoy Stress Free Financing!

Whether it's new tires, an oil change or major repairs, as a Proctor VIP Service Card holder customer, you're in the "Power Zone" - benefiting from special financing and low monthly payments.

Applying takes only a few minutes, but the benefits can go on and on!



* MINIMUM MONTHLY PAYMENTS REQUIRED. Applicable to purchases made through December 31, 2020. APR: 22.8%. Minimum Finance Charge: $1.00. CFNA reserves the right to change APR, fees and other terms unilaterally. ** 10% off is only available on service purchases. Cannot be used on any automobile purchase - new and used. The 10% off cannot be used towards a down payment or purchase of any new or used vehicle. 10% off only applies to retail pricing and cannot be combined with any other coupons, discounts, or promotions.